As moms, one of the greatest challenges we face on a day to day basis is clearing the evergrowing hurdle of our expanding to-do's.
Between goals to achieve, a little one to raise, and with any luck the occasional sans sweatpants self-care time
Self-care: How Acupuncture Actually Affects Your Wellness while PregnantAsk any woman with a little of her own, or a baby on the way, and they'll more than likely tell you just how wonderful pregnancy is not. The aches...LittleLambLane.com, any minuscule moment saved can feel like a major blessing.
As busy women on a time crunch it's easy to fall into the habit of running through the drive-through to pick up a quick meal, and with it, save a few extra minutes.
Time-saving though they might be, all those fast food trips may be costing you far more in the way of your family's wallet and long-term health
How to Style a Non-Toxic NurseryAs a parent with a little, or a mommy-to-be with a baby on the way, it's only natural that you want to do absolutely everything you can to make sur...LittleLambLane.com.
Trade that quick fix patch for a solution that's here to last by reserving the fast food trips for special occasions and treats, in favor of a few easy to make 30-minute eats.
7 Delicious 30 Minute Meals for Busy Moms
Roasted Rainbow Vegetable Bowl –  The Minimalist Baker: Lightly spiced, this vegetarian and vegan-friendly
6 Simple Vegan Side Dishes That Make the Perfect Addition to Your Holiday MealFrom tough to please in-laws, thoroughly unimpressed with the effort you've put in, to the endless crush of holiday traffic making a mile down the ...LittleLambLane.com meal is simple to prepare, and packed with both vitamins and protein. With a variety of potential veggies to add and an exceptionally quick cook time, this dish is ideal for any home chef with a packed schedule, and no time to hit the store.
30-minute Blackened Salmon Tacos – Jar Of Lemons: Not only is this delicious take on fish tacos ready in under a half-hour, fresh veggies, and blackened salmon combine for an exceptionally healthy
The Real Reason Why Bokashi Composting is Essential to Your Family's WellnessIf you've got a green thumb and a little experience in the garden, you may already know just how powerful compost can be. While the effects on yo...LittleLambLane.com dining experience. A few common spices add a little zest to these tasty tacos, and with the only cooked ingredient being the salmon, they're a quick fix with almost no prep.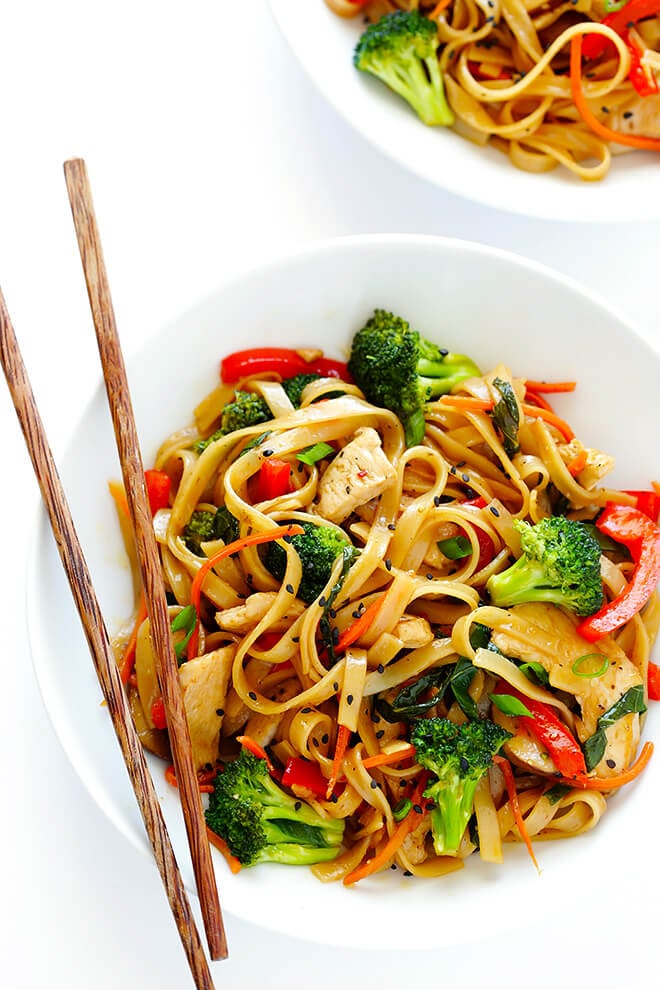 30-minute Sesame Chicken Noodle Stir-fry – Gimme Some Oven: This simple stir fry is easy to make and loaded with flavor from a basic sauce that adds a little bite to fresh veggies that add a lot of nutritious flare. As an added bonus, while the recipe is for chicken stir fry, with only a couple of substitutions, the meal can quickly become an option for vegetarian diners.
Roasted Squash Salad With Crispy Shallot & Balsamic Reduction – The Minimalist Baker: This fresh treat is the ideal dinner for anyone searching for an option as delicious as it is healthy. Vegan-friendly, this salad is all-natural, right down to the homemade dressing, and between the sweet squash and the spice of the fried shallots, you'll love that this dish doesn't sacrifice flavor for speed.
Easy 30-minute Chicken Fried Rice – Jar Of Lemons: This simple to prepare meal is super versatile, delicious, and easy to clean up, making it a perfect choice for the chef who is stressed for time. Pre-made rice is the key to this dish, and with your choice of veggies and proteins, it's a snap to adjust the taste
5 Chic Cake Alternatives for Your Little One's Next Birthday BashWhile tradition may hold that the birthday boy or girl gets their candles on a cake, there are plenty of people out there who either don't have a...LittleLambLane.com to your family's preferences.
Packet Ramen Makeover – Recipe Tin Eats: Far from the dining fare of dorm days long past, this delicious version of a college classic adds stir-fried fresh veggies into the mix. A sweet or spicy stir fry sauce adds to the flavor of the soup for a quick meal that's both delicious and nutrient-packed.
Creamy Chicken Florentine – Spend With Pennies: With just ten ingredients and ready in less than a half-hour, this surprisingly simple dish brings together sauteed spinach and chicken in a smooth, creamy sauce that looks nearly as good as it tastes. Wine and parmesan give the sauce a distinctly warm and savory flavor perfect for a quick meal on a cold evening
7 Last Minute Holiday Sides You Can Make With What's in Your Pantry Right NowWith your perfectly chosen gifts beautifully wrapped and tucked neatly under the tree, your lovely decor creating a whimsical aesthetic, and the ra...LittleLambLane.com.